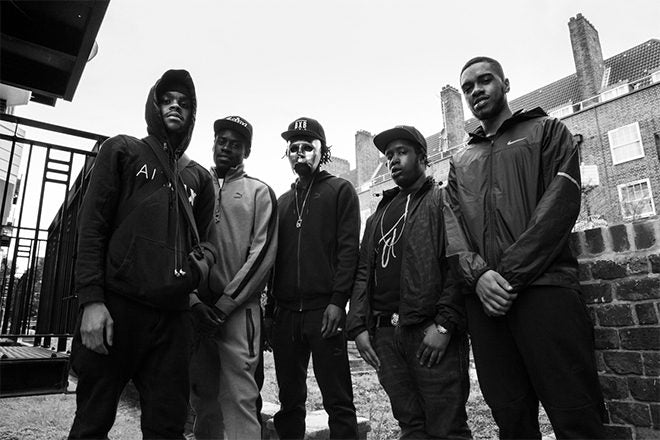 UK drill music originated in London, specifically in the South London area, in the early 2010s. The genre is heavily influenced by Chicago drill music, so before we dive into UK drill it's only right we talk about Chicago!
Chicago drill music was popularised around 2010-2011 by artists such as Chief Keef, Lil Reese, and Lil Durk, who were among the first to gain mainstream recognition for their music. These artists, who were primarily from the South Side of Chicago, began to gain a following through their music videos on YouTube and their mixtapes on platforms such as Datpiff.
Chicago drill was characterized by its aggressive, hard-hitting beats and lyrics that often dealt with street violence and the realities of growing up in inner-city Chicago.
The genre quickly spread to other cities, such as New York and London, and inspired the development of similar sub-genres such as UK drill and Baltimore drill.

The UK drill scene developed its own unique sound and style, characterized by dark, bass-heavy beats and lyrics that often deal with violence and crime. Early UK drill artists, such as 150, 67, and Harlem Spartans were heavily influenced by Chicago drill except their delivery seemed to be calmer and focused more on clarity rather than shouting. These early drill artists began uploading their music to platforms such as YouTube and SoundCloud, where it began to gain popularity among a young and diverse fanbase.
As UK drill gained popularity, it began to attract attention from mainstream media and the music industry. In 2018, the UK government and police began to crack down on drill music, claiming that it was inciting violence and crime. This led to several high-profile arrests of drill artists and the removal of drill videos from YouTube. 
In my opinion, this is one of the worst decisions the police could've made. For many artists music felt like their only chance of escaping an environment most of us are too priviledged to even comprehend. And when you ban something a young generation likes, it only makes it cooler to them, so it seemed like a backwards move to me. The smart thing to do would be to provide more funding and oppertunities for young people in deprived areas so they have to resort to madness but that's for a whole other blog.
Despite these challenges, UK drill continued to evolve and grow in popularity. Artists such as Headie One, Central Cee, Digga D, and Unknown T, have brought the genre to a new level, with their unique styles and experiences. As the genre gained more mainstream recognition, it expanded its reach beyond London, with New York's Pop Smoke becomming arguably the biggest name in drill. R.I.P Pop Smoke!
In recent years, UK drill has been influenced by other genres, such as afrobeats, which has given birth to a new sub-genre known as Afro-drill. This new sound is characterized by the incorporation of afrobeats rhythms and melodies into drill beats, resulting in a fusion of both genres.
Throughout 2022 I heard an insane amount of drill fusions, some more include soul drill, R&B drill, and even heavy-metal drill. Personally I like to take inspiration from all countries, cultures, and genres to experiment with new sounds. I have to give myself some credit for pushing the boundaries with my YouTube series "Influenced By Other Countries' where I merge UK Drill with sounds from countries such as Brazil, Jamaica, Japan, Chile, and many more - you can check these out on JayCactusTV.
UK drill music has a complex history and continues to evolve. It's a reflection of the reality of many young people in the UK, who face challenges such as poverty and violence in their daily lives. It's a genre that has faced a lot of criticism and controversy, but it has also brought a lot of talented artists to the spotlight and has become a vital part of the UK music scene.